Alarm and monitoring system
The MPA alarm and monitoring system gives you access to on-board information about the yacht. A yacht shouldn't be without such a system, because it makes the life of captain and crew much easier. MPA makes it possible to closely monitor the yacht's performance, safety and control over almost all the electrical systems.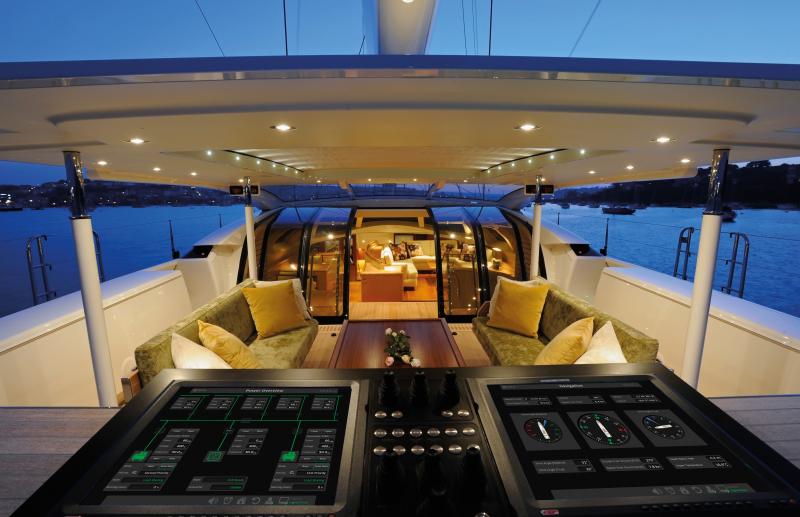 The components of the MPA system are spread throughout the yacht with two main areas: the main panel in the engine room / control room and at the dashboard in the wheelhouse. All these components are connected to a local network area (MPA network) but separated from the ships LAN network.
The following components can be monitored with the MPA system:
Power management system (PMS)
Load management (heavy consumers)
Alarm monitoring system (AMS)
Battery system
Tank sounding system
Pump control
Circuit breakers monitoring
Generator control
Hydraulic system
Power distribution panel monitoring
Engine room ventilation / cooling
Bilge / Bilge valve system
Alarm SMS paging
Duty on watch (UMS)

Main engine(s) monitoring
Generator engine monitoring
Shore converter monitoring
Navigation lights
Fire detection system
Light management
IP Camera system
Conning page
Doors and hatches monitoring
Intruder security system
MPA monitoring on tablet
Engine exhaust system
Active harmonic filter
An impression of the new look and feel of our MPA system